Bambuh Boutique Homestay
The Bambuh Boutique Homestay, a peaceful oasis about 20 minutes drive north of the Chiang Rai city center, offers spacious rooms with lovely views and delightful hosts.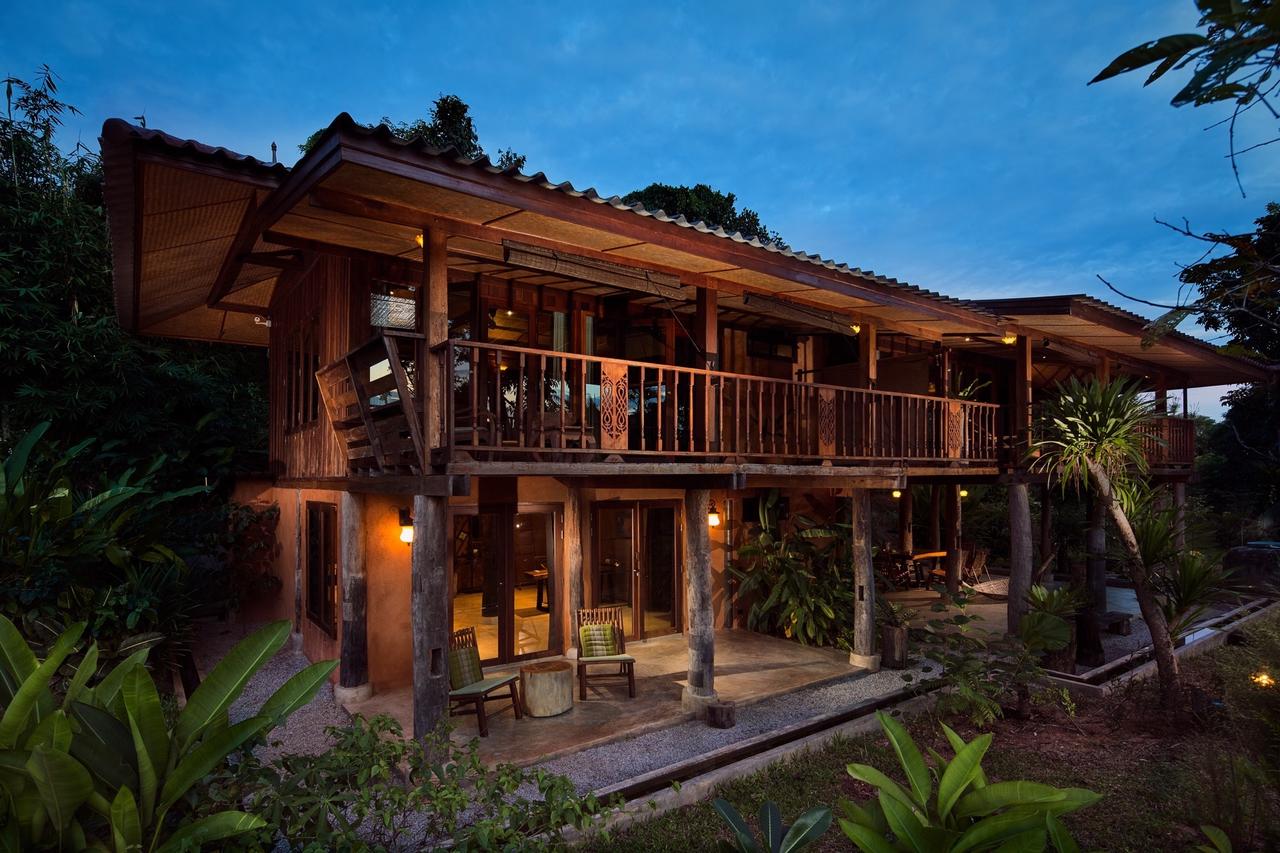 The rooms are large and very comfortable and quiet except for the sounds of the countryside – crowing roosters and barking dogs. I stayed in the pillar room which was on the ground floor of a traditional Thai house. I had my own terrace facing the back gardens, rice paddies and mountains.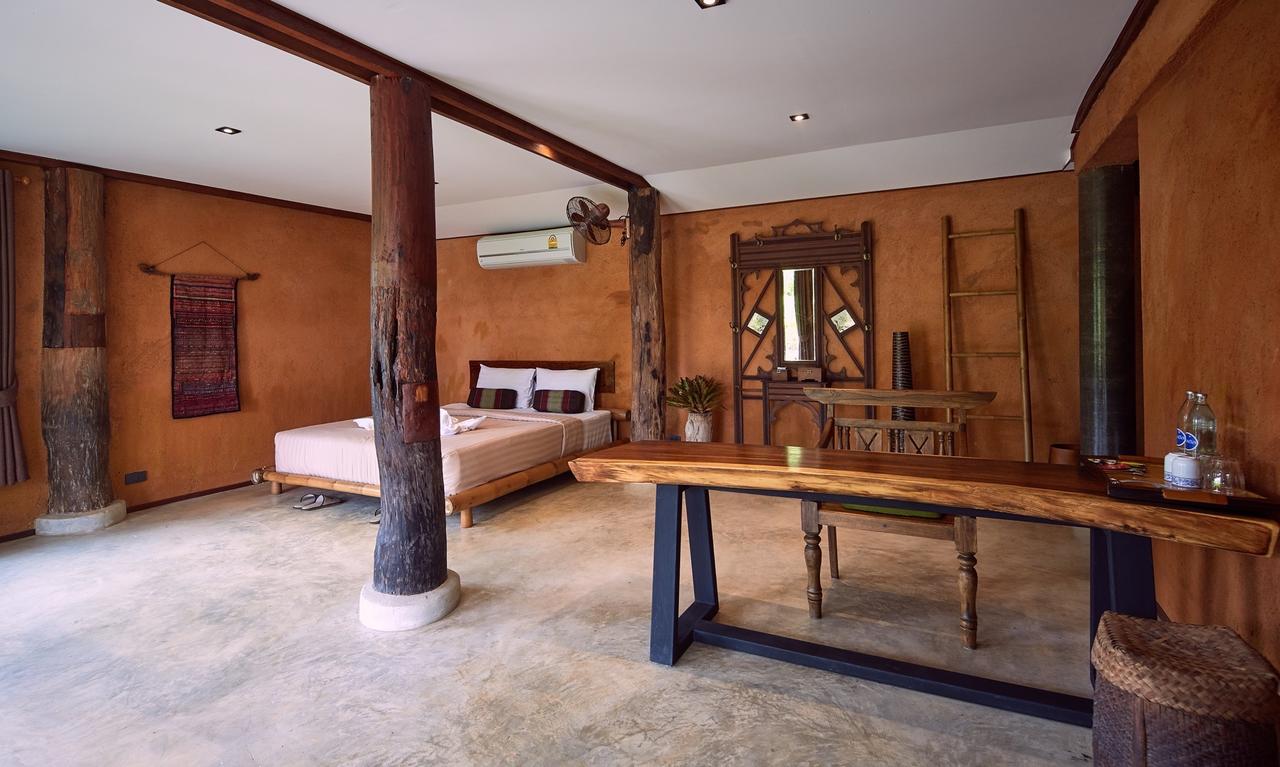 We really enjoyed interacting with our hosts and fellow guests at breakfasts and dinners. There is a large outdoor table on the back terrace of the main house where people gather to eat and talk. We met and befriended guests from Germany, France and Australia.
The food is excellent and reasonably priced. Sizeable breakfasts are 175 baht. I had an omelette the first morning. It came with toast, fruit, yogurt, juice and tea. My friends had sunny side up eggs (better choice). On the third day we opted for the rice soup. I'm not a huge rice-porridge fan so this flavorful soup was a happy surprise. It's rice in a wonderful meat broth flavored with fresh ground pepper, garlic and onion with a little tender minced pork and cilantro on top. If you want the recipe, I've made my own Thai Rice Soup.
Breakfast also comes with yogurt, fruit, juice and tea or coffee. If you are a tea drinker, there is an extra cost for additional tea bags of 30 baht each. Dinners were around 180 baht and featured two Thai dishes served with rice.
Many of the guests hired cars with drivers for day trips. My friends rented a car in Chiang Mai so we had a car for the week. Evidently Chiang Mai rental cars are about half the daily price of ones in Chiang Rai so it's worth it to rent in Chiang Mai if you want your own car. The drive from Chiang Mai to Chiang Rai is lovely.
If you do rent your own car, make sure you have GPS. Mark draws great maps but GPS is a big help in the small back streets of the Bambuh Boutique Homestay neighborhood. There are several routes in and out and only one is marked with signs so it's easy to get lost.